Royal Mechanical Distributors
PARTS AND SALES DIVISION
Quality first, Sincere service, and Customer satisfaction
About Us
ROYAL MECHANICAL DISTRIBUTORS
Royal Mechanical Distributors is a division of Royal Mechanical Solutions.
Providing part and unit sales for a variety of brands. For pricing on new/replacement units or parts, get in touch with Ryan anytime
See the Contact Us page for more details.

Royal Mechanical Distributors is an authorized dealer for Dectron.
We currently stock many parts for the Dectron brand equipment.
Royal Mechanical represents the Manitoba, NW Ontario, Nunavut, NWT, and
Saskatchewan areas.
About Dectron
With over 40 years of success behind it, and by far the largest installed base of dehumidifiers in North America, Dectron is the dehumidification industry's most trusted and proven brand.
With this reputation, Dectron continues to innovate with new energy-efficient designs that leverage technological advances in materials, controls, fan design and performance monitoring to consistently provide customers with the best products available. It's no wonder why the Dectron Dry-O-Tron is found in more indoor pools than any other dehumidifier!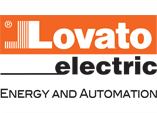 Royal Mechanical Distributors is an authorized dealer for Lovato electric.
Stocking contactors, overloads, circuit breakers, unit disconnects, switches, voltage monitors, NFC controls, and much more. Custom panel builds are also available through Lovato Electric!
About Lovato
Our philosophy is simple – to provide CANADA with the best local stock and service for our Energy and Automation products supported by the research, design and engineering excellence of our manufacturing facility in Bergamo, Italy. We stock over 18,000 products for Motor Control & Protection, Control & Signaling, Circuit Protection & Isolation, Automation & Control and Energy Management.

Royal Mechanical Distributors is an authorized dealer and service provider for Jandy.
Stocking many parts for Jandy heat pumps and gas fired pool heaters – ignition and electrical components, sensors, valves, fan motors, and more.
About Jandy/Zodiac
Build the perfect pool environment with Jandy professional-grade equipment. With a full line of pumps, filters, heaters, lights, valves, water purifiers, and the automation solutions to control it all, Jandy has the complete package for any pool."

Royal Mechanical Distributors is an authorized dealer for
Waterco
.
Stocking Waterco heat pump parts – thermostats, sensors, keypads, fan motors, and much more
About Waterco
Waterco is involved in the manufacture and distribution of: Pool and spa equipment, residential water filters, softeners and purifiers, pool/spa chemicals and commercial water treatment equipment.

Royal Mechanical Distributors is an authorized dealer for Thermolec.
About Thermolec
Our Mission? To give the customer what they want, when they need it. We have been the supplier of choice for contractors and OEM's since 1973 because of a level of service never before seen in the industry. We design and manufacture electrical heating equipment, modulating controls and residential humidifiers.
QUALITY FIRST,
SINCERE SERVICE AND
CUSTOMER SATISFACTION.